Duffel Bag - Yellow Mosaic
Duffel Bag - Yellow Mosaic
---
Treat yourself with our beautiful hybrid style dyed duffel bag by Atwa Design.
This Yellow Mosaic bag is a unique piece of art, only one bag has been designed out of this dyed fabric. Be proud to be the only one who will ever own this bag!
Dual top handle
Detachable, adjustable cross-body strap
Zippered side pocket
Large main compartment (2,746 cubic inches)
Two side compartments
Made of 100% cotton; lightweight, yet very durable
Size: 24" x 12" x 10"
Pack it all up in this stylish and durable duffel bag.
Truly original design with a unique colors layout, fashionable and easy to pair. This beautiful duffel bag is roomy, easy to carry and features a side pocket as well as two side compartments for easy storage. Perfect for just about anything you need: a business trip, a getaway weekends, as a Gym bag, or just the everyday usage.

All our bags are hand-dyed with an ancestral knowledge that never rubs off and stays shinning for years.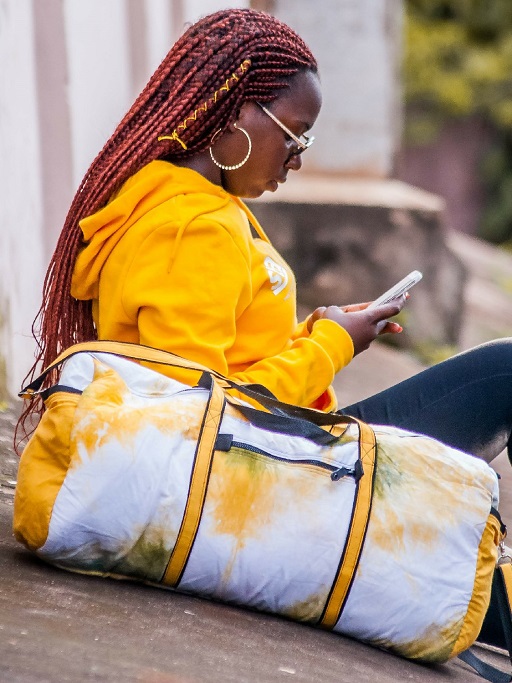 ...

Show full description
Detail:
Dimensions
Size: 24" x 12" x 10"; Capacity: 2,746 cubic inches
Features
Dual top handle; Detachable, adjustable cross-body strap; Zippered side pocket; Large main compartment; Two side compartments
Material
Exterior & Lining: 100% Cotton;
Care:
Washing precaution
Machine wash (40°C)
---
-Customer reviews -